charts.

kt
The multiplatform charting library
A powerful yet simple charting API for your Kotlin projects.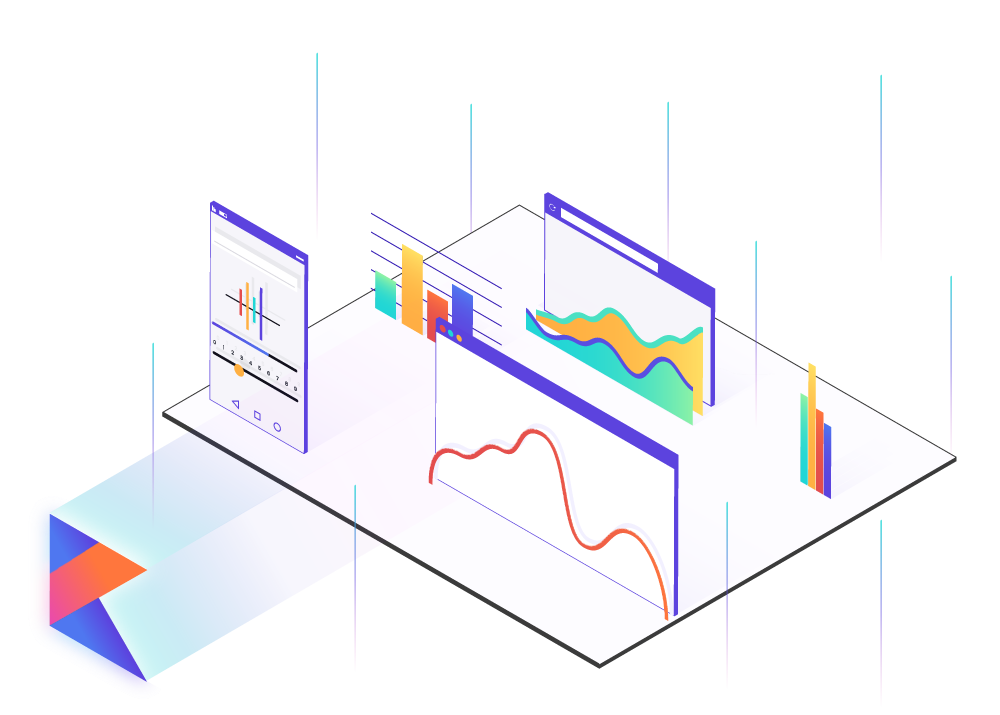 Easily create charts on Android
charts.kt is a multiplatform comprehensive API that allows you to create charts within a few lines of code for your Android, desktop or web application.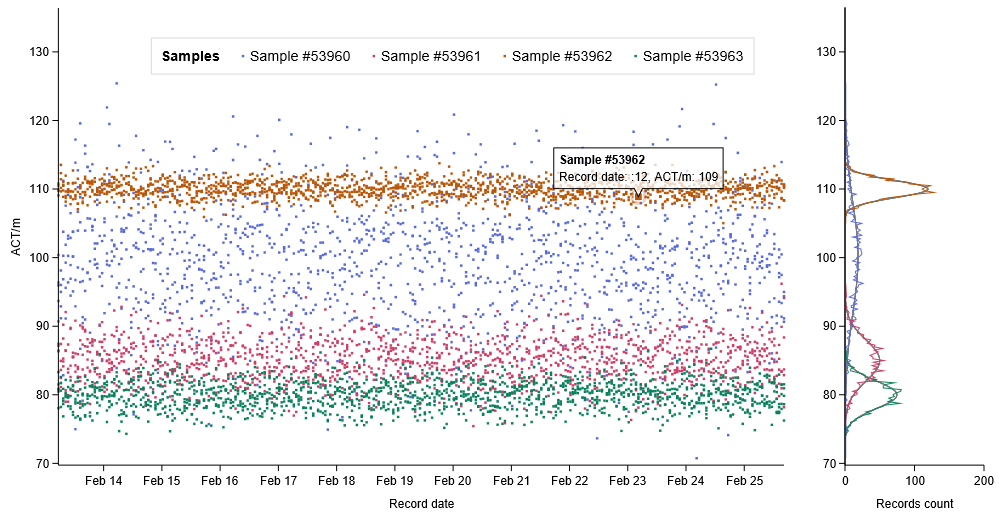 Make the most of your application
charts.kt is designed for performance, it can manage millions of records.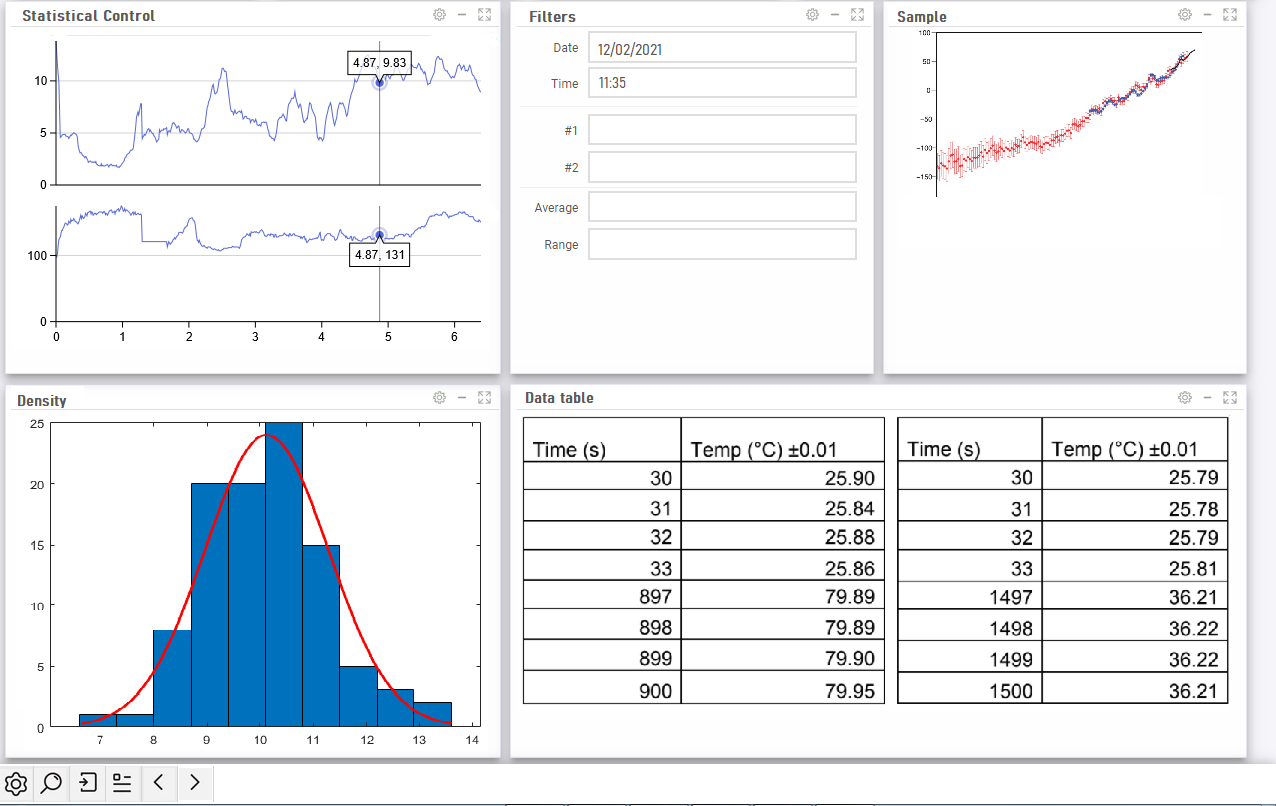 Customize your charts
charts.kt offers several themes for your needs (light, dark, glow…) but the whole result is totally and easily customisable.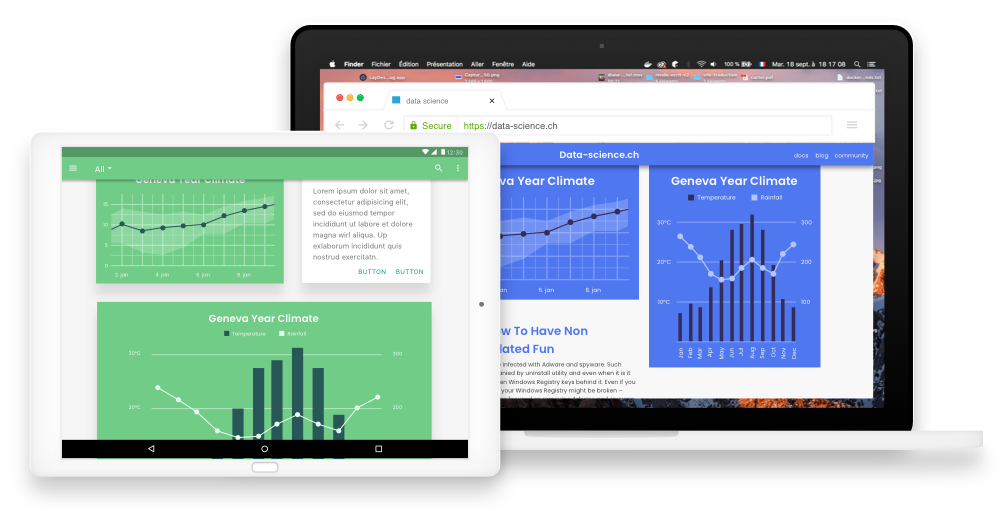 Be productive
Based on Kotlin, charts.kt is statically typed so your code editor can helps with completion, allowing you to create your charts in a few minutes.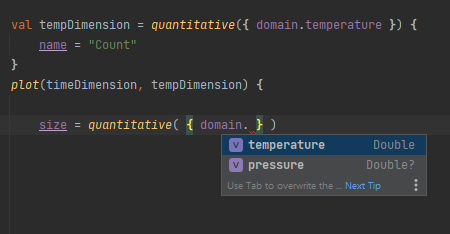 Need some charts for your Kotlin project ?
Our multiplatform API charts.kt offers you the best solution for any project: Android, desktop or web application.
Build your charts directly from your data.
charts.kt is strongly typed and will help you to build a visualization based on your data, there is no need to "export" or modify your domain objects, enjoy auto-completion inside our own API.
Fast track integration.
charts.kt manages default configuration for your charts: sizing, padding, colors, formatting… so you can use build complex charts in a dozen lines of code.
Version 0.1
2D charts: column, bar
Continuous series

version 0.2

Sizing
Responsive layout
Automatic padding
Category series

version 0.3

More 2D charts: plot, line, curve, area, bubble, stream
Multiple series management
Automatic axes

version 0.4 (current)

Time series
Display stacked series or percentages
Automatic legend
2 color themes and automatic palette picking
version 0.5

Radial charts: pie, sunburst, donut, radar, spiral…
Basic chart annotations
More axes options (formatting, sensible scaling, …)
Scientific colors scales (continuous, diverging, categorical)

version 0.6

Chart interactivity
Automatic tooltip
Tree charts: simple tree, treemap, radial treemap…

version 0.7

Built-in grouping, filtering and mathematical functions

version 0.8

Advanced chart annotations
iOS version
More specific charts: gauges, error bars, bullet, boxplot

version 0.9

More specific charts: bell curve, pareto, pyramid, sankey, scatter, variwide
Version 1.0
Tilemaps with various layouts: honeycomb, diamond, circle…
More specific charts: vector plots, word cloud, x-range